Skip to Content
Cosmetic Dentistry Experts in Kentwood, MI
Kentwood Dental Care combines boosting your smile's appearance with improving your oral health. Cosmetic dentistry in Kentwood, MI is a popular method for many dental patients to enhance their teeth's appearance and raise their self-confidence. At our caring dental practice, we believe you should have the truly beautiful smile you deserve, and we offer the cosmetic care to help you attain it. When you visit us for a consultation, our dentists and staff will discuss your particular goals, the budget you have available, and the solutions we can provide to fix issues and beautify your smile. From there, we'll build a personalized treatment plan that we tailor to your specific dental aspirations. Using a range of services from teeth whitening to dental bridges, we make sure the procedures lead you to a dazzling grin. Contact us today to learn more about our cosmetic dentistry by scheduling an initial consultation.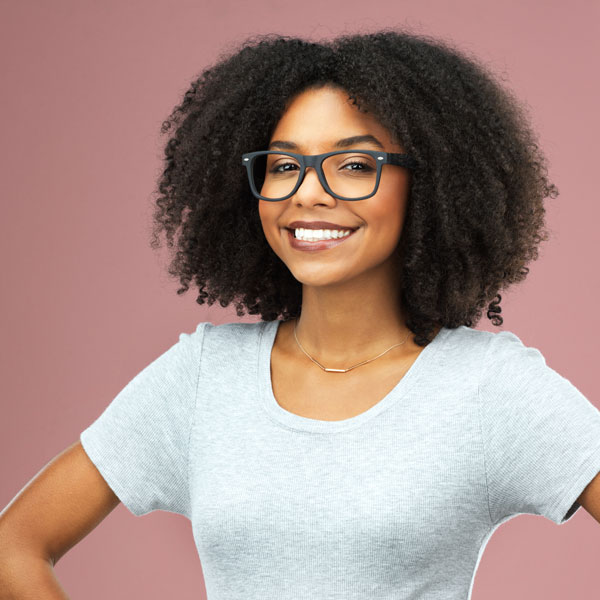 Several Options for Cosmetic Dentistry
The cosmetic dentistry we offer at our practice significantly enhances the appearance of your teeth. Our selection of cosmetic dentistry services includes the following:
Tooth Whitening Options
At-home whitening kits may seem easy and convenient, but they cannot compete with the effectiveness of in-office whitening by dental professionals. We tailor our tooth whitening options to fit your desired shade of brilliance and remove years of stains and discoloration.
Smile Makeovers
Your mouth may have suffered substantial staining, damage, and decay that's left you with an embarrassing smile. During a smile makeover, we create a plan customized to your oral needs to restore your teeth's function and appearance with various procedures like crowns, bridges, whitening, and other options.
Tooth-Colored Fillings
Your perfect smile doesn't have to suffer from cavities since we offer tooth-colored fillings. After our team removes the affected tissue from your tooth, we fill the opening with a tooth-colored composite material that restores the structure of your tooth and blends with the rest of your mouth.
Bonding
Using this durable, tooth-colored bonding material, our dental team can restore a tooth's appearance and durability by reshaping it and covering stains. This composite resin effectively resolves issues like cracks and discoloration, and we can match its color to the shade of your natural teeth.
Schedule Professional Cosmetic Care for Your Teeth
The dental professionals at Kentwood Dental Care will help you beautify your smile. We serve patients with a variety of cosmetic treatments to address aesthetic issues with their teeth. When you visit us, we'll listen to your cosmetic concerns and advise you on the best treatment options. Don't wait to get the perfect smile you've always wanted; give us a call and schedule an appointment. Reach out to our office by calling 616-532-9070 at your earliest convenience!